News
Carbon and Nitrogen Determination Made Easy with the New CN 802
Oct. 17, 2018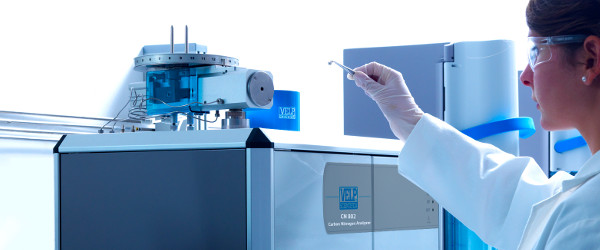 VELP is proud to present the CN 802, a versatile, cloud-enabled and fully automatic combustion analyzer for carbon and nitrogen determination enriching VELP family of elemental analyzers.
The CN 802 offers high performance on both solid and liquid samples, working in accordance to international standards and it is controlled by the VELP CNSoft™ software providing easy operations and maximum safety.
The CN 802 is here to surprise you with best-in-class features:
Flash determination of carbon and nitrogen content in 3-4 minutes
Unmatched LOD: Carbon 0.01 mgC, Nitrogen 0.001 mg N (using He)
Seamless carrier gas selection between Helium and Argon
Preinstalled methods with element selection (C, N and C/N ratio)
Powerful, clear and detailed reporting software
Connection to VELP Ermes cloud platform
The CN 802 is the ideal solution for TC, TOC, TIC, TN and C/N ratio according to official methods for laboratories, research centers and QC working in the agronomy, environmental, food&beverage, chemical and pharmaceutical industry.
Thanks to a complete set of genuine accessories and consumables it is possible to get always the best performances from the analyzer and to have a low cost per sample.
Contact us to learn more!
Contact
Via Stazione 16
20865 Usmate (MB)
ITALY
Tel. +39 039 62 88 11
Fax. +39 039 62 88 120