News
VELP ACADEMY WEBINAR - Efficient & Innovative BOD Analysis
Nov. 19, 2018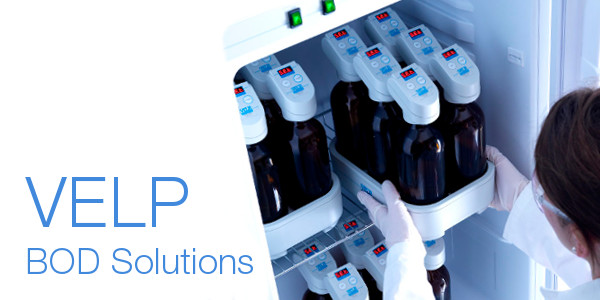 Biochemical Oxygen Demand is an important parameter for water quality determination in many industries and VELP is leading innovation in BOD determination with the unique BOD EVO technology.
VELP is proud to present the VELP Academy Webinar "Efficient and Innovative BOD Analysis". VELP Scientifica BOD Determination systems are based on the respirometric technique, a simple and easy way for monitoring the microorganisms' activity in water samples with extremely reliable results.

The Webinar will take place on November 27th with the following agenda:
BOD analysis principle
Standard reference
VELP BOD Solutions
VELP Incubators
Analytical procedure
Q/A
Speaker: Dr Stefania Corti – VELP Analytical Dpt.
Duration: 30 min
REGISTER TO THE WEBINAR and choose you preferred time from 2 options.
Contact
Via Stazione 16
20865 Usmate (MB)
ITALY
Tel. +39 039 62 88 11
Fax. +39 039 62 88 120