SP 311 Peristaltic Pumps
VELP Scientifica has developed a range of peristaltic pumps useful for transferring liquids in industry sectors like pharmaceutical, food, biotechnological, chemical, beverage.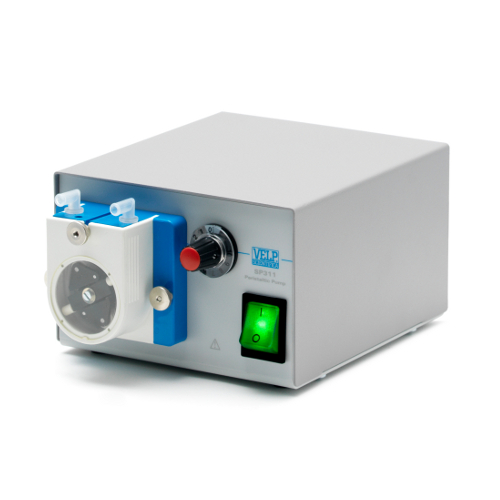 Simple Operation
Minimum maintenance (just replace the tube)
Easy cleaning – no contact of liquid and mechanical parts
Tubing (2 diameters available) resists most chemicals
Reliable Performance
Electronic speed control
Able to pump from 10 meters depth
Choice of Models
SP 311/2 with variable flow rate 2 - 35 ml/min.
SP 311/6 with variable flow rate 6 - 135 ml/min.
SP 311/12 with variable flow rate 20 - 240 ml/min.
SP 311/60 with variable flow rate 125 - 1000 ml/min.
Recommendations
Consider additional silicone tubing

Particularly recommended for:
- transfer of liquids, gases, mixtures, emulsions, etc.
- taking samples and continuous dosing
- analysis automation
Contact
Via Stazione 16
20865 Usmate (MB)
ITALY
Tel. +39 039 62 88 11
Fax. +39 039 62 88 120