News
THE LEADING TECHNOLOGY FOR ACCELERATED SHELF LIFE TEST IN FRYING OILS
Apr. 23, 2019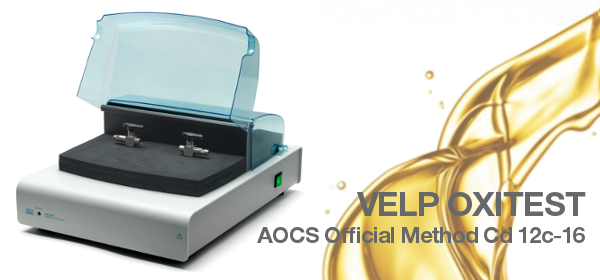 Frying Oil is widely used by restaurants, households, food industry in cooking procedures worldwide. Oils undergo oxidation of fatty acids, which is recognized to be one of the main factors influencing the shelf life and producing rancidity. Oxidation stability in frying oils is therefore an important parameter that every company need to analyze to guarantee quality products to the consumers.
Commercial frying oil contains a mix of different vegetables oil containing saturated and unsaturated fatty acids in their formulations. Usually the mixture is obtained by including oils rich in saturated fatty acids ( i.e. palm oil) in oils containing unsaturated fatty acids, in order to increase the oxidation stability.
A recent study has compared 15 different commercial frying oil by analyzing their Shelf Life and taking into account the relationship between IP values and fatty acids compositions. In the study the Oxidative stability test was performed with OXITEST Official Method (AOCS Cd 12-16) and with another accelerated oxidation test method.
VELP Oxitest demonstrated to be an innovative solution able to produce results faster than other methods and with a lower IP variability meaning that results are more repeatable.
Whenever Fat Oxidation is the key parameter for the Shelf Life determination of your sample, the VELP OXITEST is the comprehensive, fast and easy-to-use solution to make your life easier avoiding costly and time consuming traditional tests.
Contact VELP Specialists to get more information about the determination of the oxidation stability of food, fats and oils.
Contact
Via Stazione 16
20865 Usmate (MB)
ITALY
Tel. +39 039 62 88 11
Fax. +39 039 62 88 120